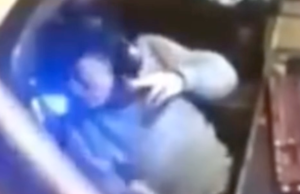 Electromagnetic weapons are a type of directed energy weapons which use electromagnetic radiation to deliver heat, mechanical, or electrical energy to a target to cause pain or permanent damage. They can be used against humans, electronic equipment, and military targets generally, depending on the technology.
When used against equipment, directed electromagnetic energy weapons can operate similarly to omnidirectional electromagnetic pulse (EMP) devices, by inducing destructive voltage within electronic wiring. The difference is that they are directional and can be focused on a specific target using a parabolic reflector. Faraday cages may be used to provide protection from most directed and undirected EMP effects.
High-energy radio frequency weapons (HERF) or high-power radio frequency weapons (HPRF) use high intensity radio waves to disrupt electronics. High Power Microwave devices use microwave radiation, which has a shorter wavelength than radio.
Humans Some common bio-effects of electromagnetic or other non-lethal weapons include effects to the human central nervous system resulting in physical pain, difficulty breathing, heart arryhthmia, vertigo, nausea, disorientation, insomnia, or other systemic discomfort, as weapons not directly considered lethal can indeed cause cumulative damage to the human body.